What is Yazd Souvenirs?
Hotel
If we want to name a city that still smells of ancient cities of Iran we have to name Yazd. Yazd is a nostalgic and historic city in the heart of the beautiful Iranian desert that is bounded on the north by southern Khorasan, Razavi and Semnan; on the west by Isfahan province, on the south by neighboring Fars and Kerman. The province covers 4% of the total area of ​​the country and is one of the seven major metropolises of Iran known by various titles such as Windsor City, Dar Al-Abadeh, Bike City, Kanat City, Pastry City and Sunshine City. Yazd is the second most important historical city in the world and has unique artifacts, each reminiscent of ancient civilization history and civilization.
Yazd is one of the most successful tourist destinations in Iran, attracting foreign and domestic tourists. Traveling to Yazd you can see sights such as the Fire Temple, Dolatabad Garden, Historic Houses, Amir Chakhmaq Collection, Jame Mosque, Water Museum, Mirror Museum, Alexander Prison, Zoroastrian Cemetery, Twelfth Imam Khomeini, Molla Agha Baba Synagogue, Zargari Market and hundreds more. Let's see another monument.

What is Yazd Souvenirs?
Yazd's souvenirs and handicrafts are well-known, and each is a commercial brand that tourists are looking for in the historic markets of the city in order to bring home the best memento possible.
1. Yazdi cake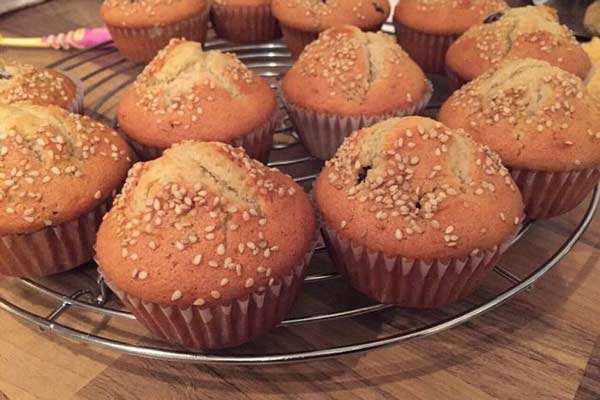 Yazdi's cake is one of the most famous specialty snacks in the province, though it is found in most of the country's confectionery shops today, but if you want the original type, you must travel to Yazd. This cake is made from a combination of flour, liquid oil, sugar, rose water, cardamom powder and eggs.
2. Baklava
We can honestly say that Yazd's Baklava is the most important pastry of this line, which is currently exported to various countries of the region, and even some European countries - Canada and America. Baklava is produced in different flavors in Yazd and is considered a nutritious and energetic food. Honey, almond kernel, pistachio, rose water and some other ingredients are used to make it.
---
3. Pole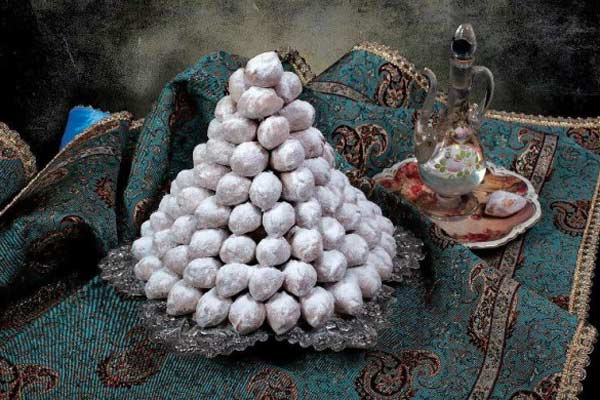 There may be sweets, such as the bowl, which has earned the title of "sweet capital" for Yazd. This sweetness is so embedded in Yazd culture that it is also recorded in the country's intangible heritage. This exported pastry is made using two ingredients such as wheat flour, milk, egg yolk and fennel oil, which are fried in oil.
---
4. Rice Bread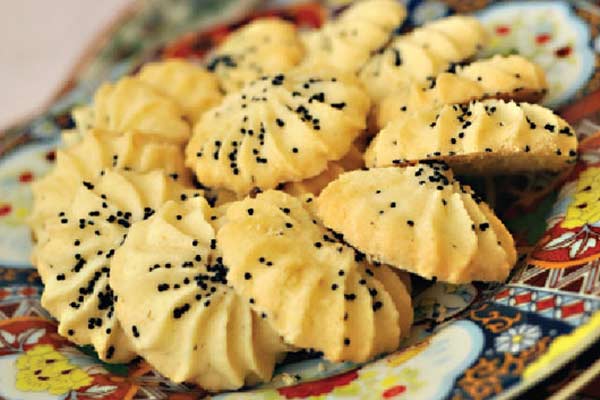 In addition to Kermanshah, delicious rice bread is also produced in Yazd and is offered to customers in simple rice and saffron rice models. If you are looking to buy dried sweets, rice bread can be a good option for you.
---
5. Los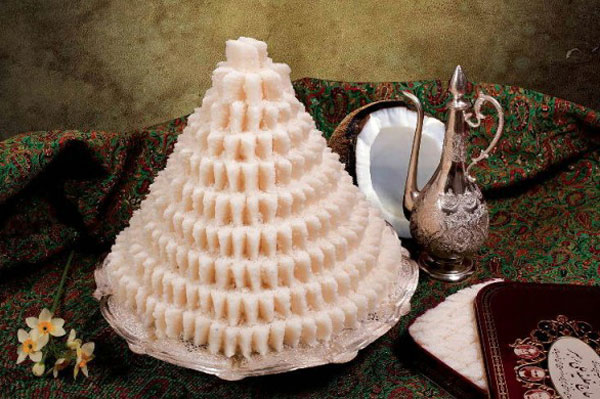 Yet another Yazdi pastry called Loz, you can make it in different types such as Coconut Loz, Almond Loz and Boz Loz in different cities of Yazd province.
---
6. Haji almonds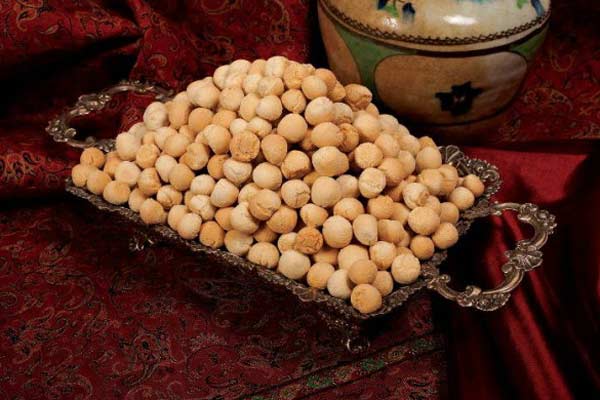 Haji almond is a tasty pastry made using chickpea flour, almond kernel, sugar powder, saffron, egg yolk and nutmeg.
---
7. Zilo
But the delicious pastries of Yazd we can also visit the handicrafts of the city by visiting the markets of Yazd. In the city of Yazd, even before the advent of Islam, Zilo weaving was widespread, the center of which can be called Meybod. The reason for the high quality of Yazd silk is that it produces high quality yarns and innovative designs in the region and uses herbs such as rhubarb and walnut bark to color these taropods.
---
8. Yazd cashmere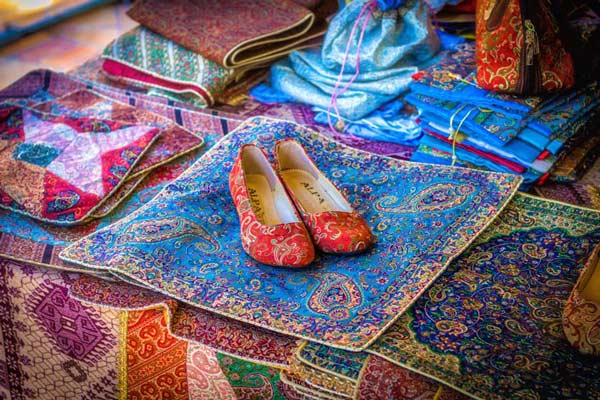 The art of cashmere embroidery in Yazd province goes back to the Zoroastrian life of this city, which was done by hand by local people. Cashmere strands are made of silk and weft of yarn. In designing this type of cashmere they use beige necklace, Shah Abbasi design, etc. which give this type of fabric a beautiful, vibrant color.
---
9. Assets
This was also done in Yazd from a long time ago and because of its expensive type of silk, most of the wealthy class of the society used it for quilts, blankets and linens.
.
---
10. Ceramic pottery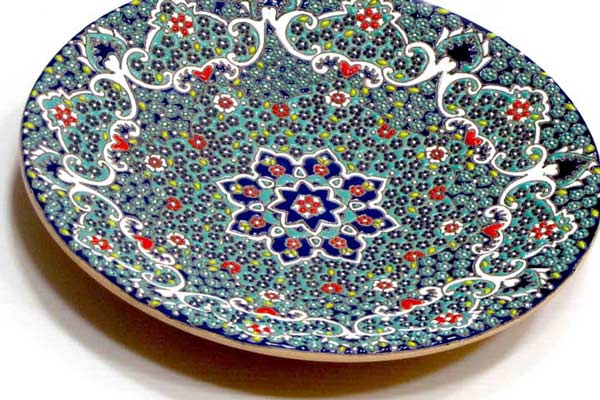 Meybod city in Yazd province is one of the most important centers of quality ceramics in the country. It catches the eye of every viewer.
In the end, due to its rich history, the city of Yazd has a long list of various food products and handicrafts, each of which can be brought home as a valuable memento.